START YOUR ENGINES: Re-created Dream Cars Will Finally Roar to Life After Long-Awaited Approval!
Automotive Community Celebrates Expanding Replica Market with Implementation of Landmark Federal Law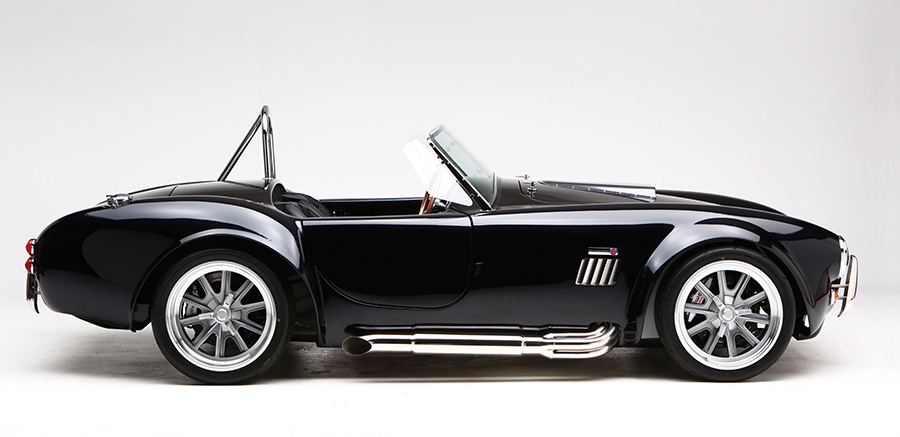 Following years of frustration, fully-functional tribute vehicles will soon roam the nation's roads after finally receiving the government's green light for assembly! For the first time ever, brand-new reproductions of sought-after legends will be available as turn-key cars and trucks resembling those made at least 25 years ago. A slew of unique and highly anticipated models await completion—classics included range from 1930s roadsters to 1970s muscle cars, exotic sports cars to rare SUVs among others. Manufacturers can begin production of completed replicas in addition to offering assembly kits now that the National Highway Traffic Safety Administration (NHTSA) has finalized a regulation.
 
In 2015, the U.S. Congress enacted a milestone bill into Federal law led by the SEMA Action Network (SAN), which streamlined requirements for small automakers. To the dismay of many, implementation was delayed years while awaiting the regulations. After receiving necessary guidelines from the U.S. Environmental Protection Agency (EPA) and the California Air Resources Board (CARB), SEMA sued NHTSA in October 2019 to require the agency to issue regulations allowing the law to take effect. Purchase of newly-built re-creations will be possible in the coming months once replica car businesses have operations up and running.
 
"SEMA applauds NHTSA's final rule allowing companies to market classic-themed cars," said SEMA President and CEO Christopher J. Kersting. "Regulatory barriers have previously prevented small automakers from producing heritage cars for eager customers. The roadblocks have been eliminated. Companies will be able to hire workers, start making necessary parts and components, and produce and sell completed cars." 
 
The milestone replica car law and implementing regulations allow a low volume manufacturer to construct up to 325 such replica cars a year, each resembling those produced at least 25 years ago. Until now, the U.S. had just one system for regulating automobiles which was designed for companies that mass-produce millions of vehicles. The new program recognizes the unique challenges faced by companies that produce a small number of custom cars. Enthusiasts still have the option to build a car from a kit along with the opportunity to purchase a completed, turn-key replica.
 
Congratulations and thank you to all who have contacted government officials in support of this historic effort!  
 
Link: NHTSA Final Rule
 
Full details: SEMA.org/replica